Project #1 Goulburn Community Solar Farm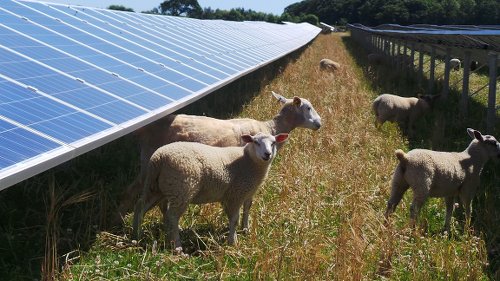 CE4G's first project was to conduct a feasibility study into a 1 MW Community Solar Farm in Goulburn. The feasibility study is being undertaken in collaboration with local business Divall's Haulage, Infigen Energy Pty Ltd, the Australian Solar Council, and the Goulburn Mulwaree Council. Completed in April 2016, the study was funded by a community energy grant from the NSW Office of Environment and Heritage. Between the time the project commenced and the final report, CE4G decided that, owing to improvements in technology over that 12 month period, a 1.2 MWp plant was feasible.
You can dowload a copy of the study here.
The study confirms that the community solar farm is:
technically possible
compliant with planning regulation
supported by the broad community
financially viable
PROGRESS TO DATE:
May 2020 - Here are some milestones since the last posting:

1. We have finalised negotiation with a construction / developement company that will oversee the building of the farm and have now signed a contract agreement with them. They have begun preliminary design work and approached several companies for the supply of panels, frames and a battery.
2. We have submitted an application for registering the Co-operative that will own and administer the project, and approached several people to serve on the board.
3. We have made a successful application with the NSW Government for a grant to support the project and have been successful to the tune of just over $2M
4. As part of the Co-op application we have drawn up a comprehsnsive Offer Information Statement that will form the basis of an Information Memorandum that will be used to invite community investment
5. Owing to the disruption due to Covid 19, we have planned an information webinar to take place in August where more information will be available for prospective investors.
6. While all this has been going on we have started preliminary negotiations on our second solar project. More news to come!
7. We continue to meet as a committee on a weekly basis.
THE NEXT STEPS:
Once these steps are completed, the Co-op wil be incorporated and an Information Memorandum will be finalised! We will then be in a position to go to you, our community, to seek investment in the project. We hope this will be finalised shortly. It's been a very long process, but with the experience we have gained it will be invaluable for other community groups to draw on our expertise and hopefully expedite their efforts to create more community owned renewable energy projects.
Other Examples of Community Energy Projects:
In Australia
Hepburn Wind Farm (Vic)
REPower Shoalhaven (NSW)
Denmark (WA)
Internationally
UK - Isle of Eigg
Germany - Jühnde
USA - Ellensburg
Where is the proposed solar farm?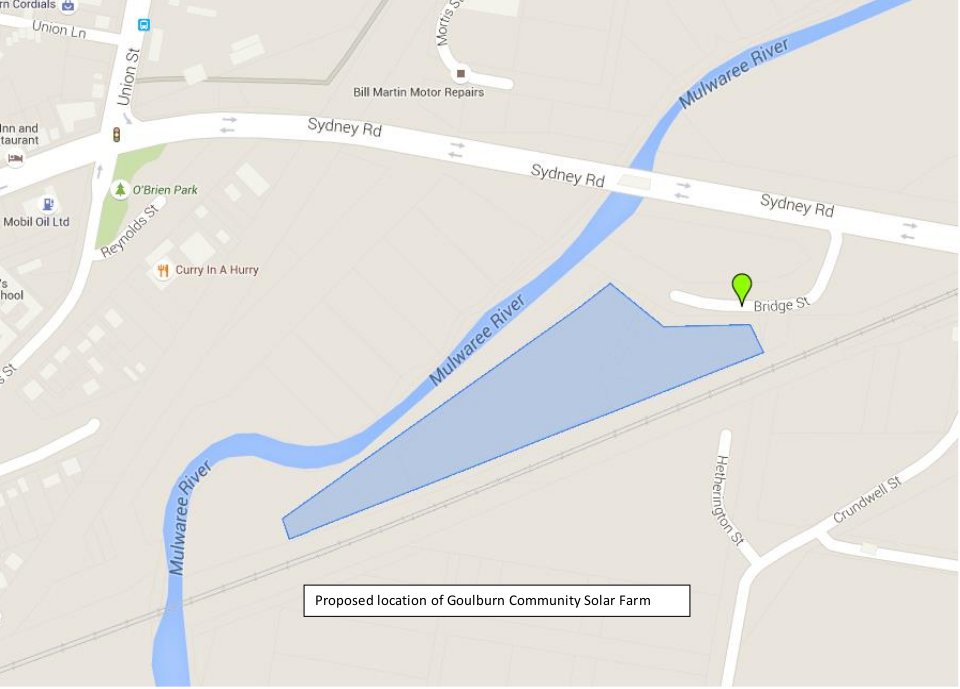 The community solar farm is proposed for a 2.5 ha site off Bridge St, between Sydney Rd and the railway line. The site is owned by Divall's Haulage. It is zoned B6 Enterprise Corridor and was previously used for residential and fuel storage purposes. It is currently vacant. You can see the site on our video.
There are approximately 4000 panels planned for the site. Clearing the site has already been undertaken: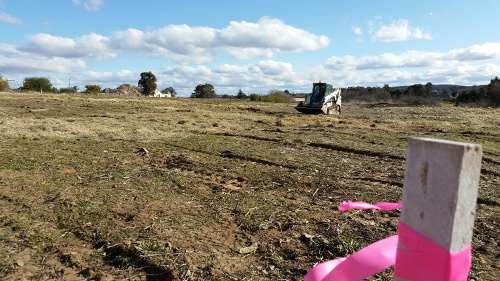 A solar monitor has been installed on the site for measuring the amount of solar radiation available for the generation of electricity from the solar panels: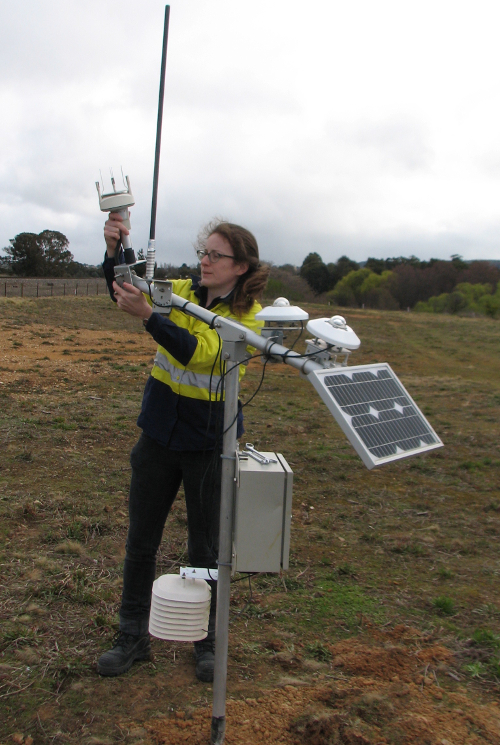 Project #3 Save on your Electricity Bills


Cheaper Electricity from CE4G.
We've partnered with Energy Locals, one of the few retailers that support renewable energy and local communities to bring much needed relief to those ever increasing power bills. Energy Locals has one of the cheapest deals on electricity, and at the same time they've committed to keep some of the revenue in Goulburn to assist financing the development of the solar farm.
"They've got very competitive pricing, an easy system to switch retailers, and they're happy to return half of their profit margin to this community through our partnership," said Ed Suttle, President of CE4G.
Energy Locals are listed on the Federal Government's Energy Made Easy website as consistently the lowest price retailer for this area. And they have agreed to refund some of the revenue they earn from customers in this region to CE4G, who will use the money to further develop the community solar farm being planned on the Bridge St site.
"If we can help people get their power bills down, use renewable energy as much as possible, and at the same time keep some of the profits in the region, it's a win for all of us. All you have to do is to use our code when you sign up," he said.
Energy Locals have also been discussing witih us the option of buying the output from the solar farm once it's built and distribute it to Goulburn residents. But in the meantime, homes and businesses can sign up to Energy Locals to get cheaper power right now, rather than having to wait for the solar farm to come on line.
"So here's your chance to reduce your power bills and help the region at the same time. It's easy to switch to Energy Locals, and it's cheap compared to the other retailers," said Ed.
NO CONTRACT

LOWER USAGE CHARGES

LOWER DAILY CONNECTION CHARGES
Click here and follow the prompts.
What's Happening with Project #2?
The Solar Bulk Buy project is now well and truly finished, with mixed success. While some people had a good experience, several did not, mainly because the eventual contractor was very slow in proceeding to do installations and not very forthcoming in information about when customers would receive their installation. We apologise for this and have learnt a lot of lessons about who is to be trusted to do the right thing and how we can better organise future projects.
Pictured below is the first Tesla battery that was installed at Peter and Jacki Waugh's home.