The Beginnings
The Goulburn Group (TGG) is a not for profit community group committed to sustainable economic, social and environmental development in the Goulburn Region.
TGG received funding from the NSW Office of Environment and Heritage to investigate the possibility of setting up a community energy project in the Goulburn area, following a forum in 2014 at the Goulburn Connects Sustainability Festival on Community Energy.
TGG then set up a committee to administer this project and CE4G was born!
What motivates us?
Here's a quote that best sums up our motivation to encourage the move to renewables:
"The choices are as follows. First: a gradual, managed decline of existing [fossil fuel] production and its replacement with renewable energy and low-carbon infrastructure, which offer great potential for employment. Second: allowing fossil fuel production to continue at current rates for a while longer, followed by a sudden and severe termination of the sector, with dire consequences for both jobs and economies. Third: continuing to produce fossil fuels as we do today, followed by climate breakdown. Why is this a hard choice to make?"
George Monbiot, The Guardian Sep 28, 2016

CE4G aims to help our region play its part in moving to the first of these choices - towards a renewable economy based on sustainable practices and community ownership of our energy production. The Solar Farm is the first project, and now we have added the solar bulk buy project.
Principles and Mission
We have developed a set of principles for our action and from that derived a mission statement for all our projects. Read it here.
Who is CE4G?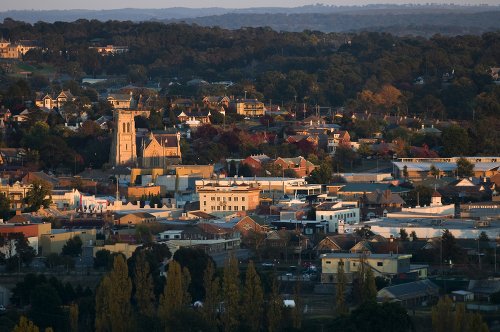 Community Energy 4 Goulburn was originally set up by The Goulburn Group (TGG) to identify opportunities for regional community energy projects and partnerships.
In May 2016 CE4G became an incorporated association in its own right, and although all the founding members are also members of TGG, CE4G is now an independent not-for-profit association.
CE4G is located in the Southern Tablelands of NSW where there is an abundance of wind and solar resources and a community appetite for action on climate change.
CE4G's first project was to conduct a feasibility study into a 1.2 MW community solar farm in the city. This was completed in April 2016 and launched by Dr John Hewson AM in early June 2016. The next steps will be finalised by the committee within the next 2 - 4 months, following which investment will be sought from the community. More information on this can be found on the Projects page.
We are now seeking further funding for the Development stage before taking the project to the public seeking investors. In July 2016 we met with the Minister for Industry, Resources and Energy, Hon Anthony Roberts, and the member for Goulburn, Hon Pru Goward, seeking seed funding for this stage (see picture below). We are also seeking seed funding from a number of other sources.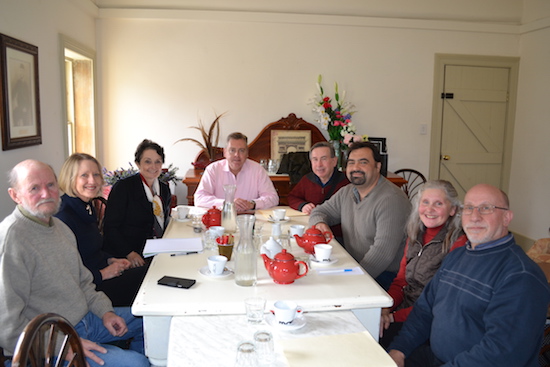 Committee meeting with Hon Pru Goward and Hon Anthony Roberts in July.
Solar Bulk Buy
In Spring 2016 we entered into an agreement with SolarCrowd, a social enterprise, and joined with 5 other community groups in NSW to run a bulk buy purchase of solar technology for householders and business owners in each region. Read more about this in our projects page.
Find out more about us or help with our projects.