Frequently Asked Questions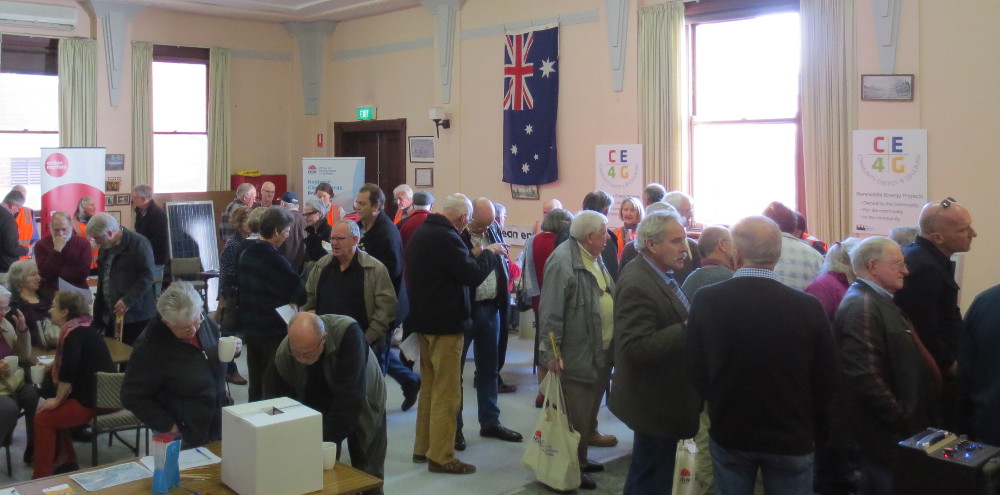 "Locally owned renewable energy projects that involve and benefit the community."
1. 'What does community ownership mean'?
For this project, a majority of the business is owned by community investors, who have the controlling input into how it is managed, and then share in its profits.
2. Who is included in 'community'?
"Community" includes local residents, community organisations and entities such as schools, the local council and businesses, located within the Goulburn Mulwaree local government area (LGA). The study recommends participation from others outside the LGA after first offering investment opportunities to the people of Goulburn.
3. What kind of "Business" is being proposed?
The study recommends the solar farm be managed through an unlisted public company. This structure allows the community to own shares in the business and for rules to be developed that maintain a local community focus.
4. How will the community solar farm remain in community hands?
The Study stipulates a minimum 51% community ownership. Large, corporate interests are not allowed to hold the majority position, thereby keeping community interests at the centre of decision-making.
5. Will the energy be sold to residential households?
The Study recommends a "White Label" model. This allows for a clean energy retailer to sell directly to households in Goulburn and the Southern Tablelands, under the CE4G brand.
6. Can I buy electricity from CE4G if I am not an investor?
Yes.
7. Can I invest in the project if I don't buy electriity from CE4G?
Yes.
8. How do I invest?
Once the governing entity has been registered and incorporated, an offer document will be sent to all those interested in investing.
9. What is the expected rate of return?
The Study contains a detailed business case on the first project – the Solar Farm. An outline of probable rates of return is outlined in Appendix 5 of the feasibility study.
10. What is the minimum investment?
The minimum investment level is yet to be determined but will be set at a level that takes into account as broad a spectrum of investors as possible from this community.
11. What is the expected completion date?
This will depend on a start date, which will in turn depend on completing the establishment stage of the project. Once construction commences it is expected to take approximately 6 months to build the solar farm.
12. Are other projects planned?
Goulburn Community Solar Farm is the flag ship project of CE4G. Discussions for a stage two for this project have commenced. CE4G is open to ideas for other large and small scale community energy projects supported by the Goulburn district community.